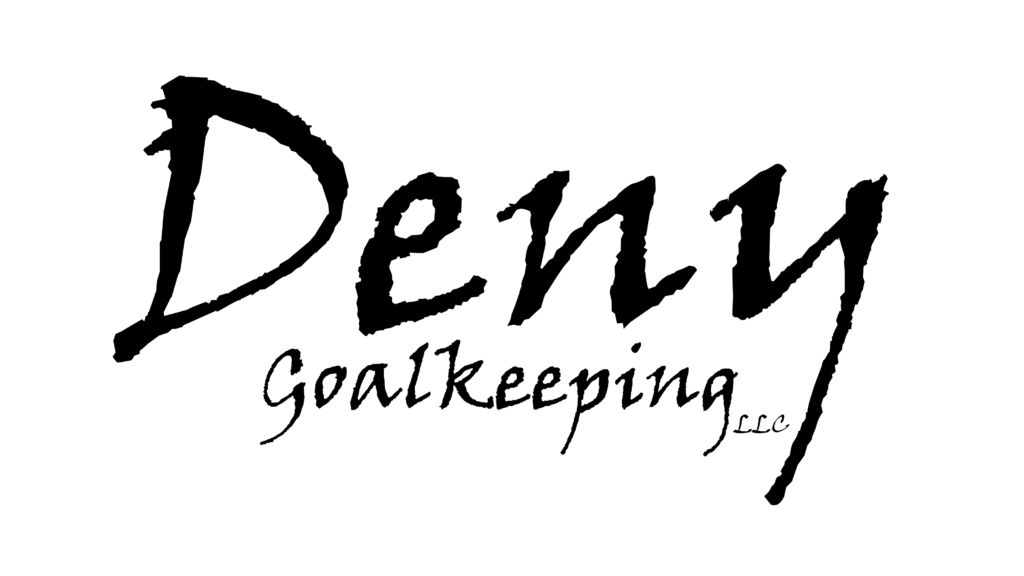 'The Last Line'. The Deny Goalkeeping Newsletter
Stay informed of upcoming events and more!
August 26, 2023
Upcoming Events
Winter Indoor Group Sessions – Lacrosse GK
Attention Women's Lacrosse Goalies! Join us at TSE Gates this fall/winter!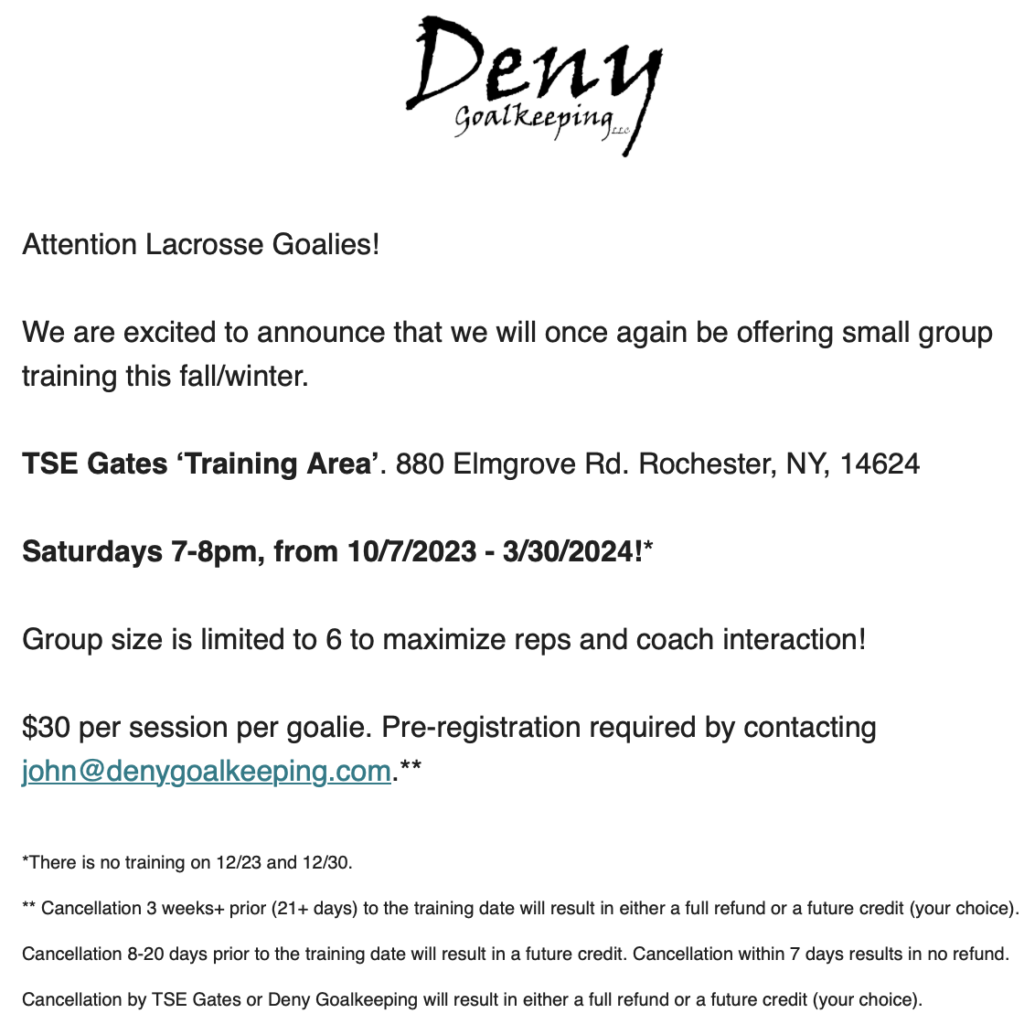 ---
"Six in the 6" – The Deny Goalkeeping Podcast
---
---
Testimonials
"He is an inspiration to my young lacrosse goalie." – ToniAnn F. (Victor, NY)
"We found he worked outside of the box, putting forth real life experience and knowledge while applying it in a way that encouraged and elevated our daughter's mindset and passion for the game. And, most importantly, built her confidence in herself and her abilities." – Wendy and Gene F. (Pittsford, NY)
"My daughter was new to the goalie life when she met Coach John. John has had a huge impact on her skills and confidence! She told him her goal of playing at the club level & he worked with her to make it happen." – Sara M. (Gananda, NY)
---
Contact Deny Goalkeeping
---
We Have Good Looking Supporters!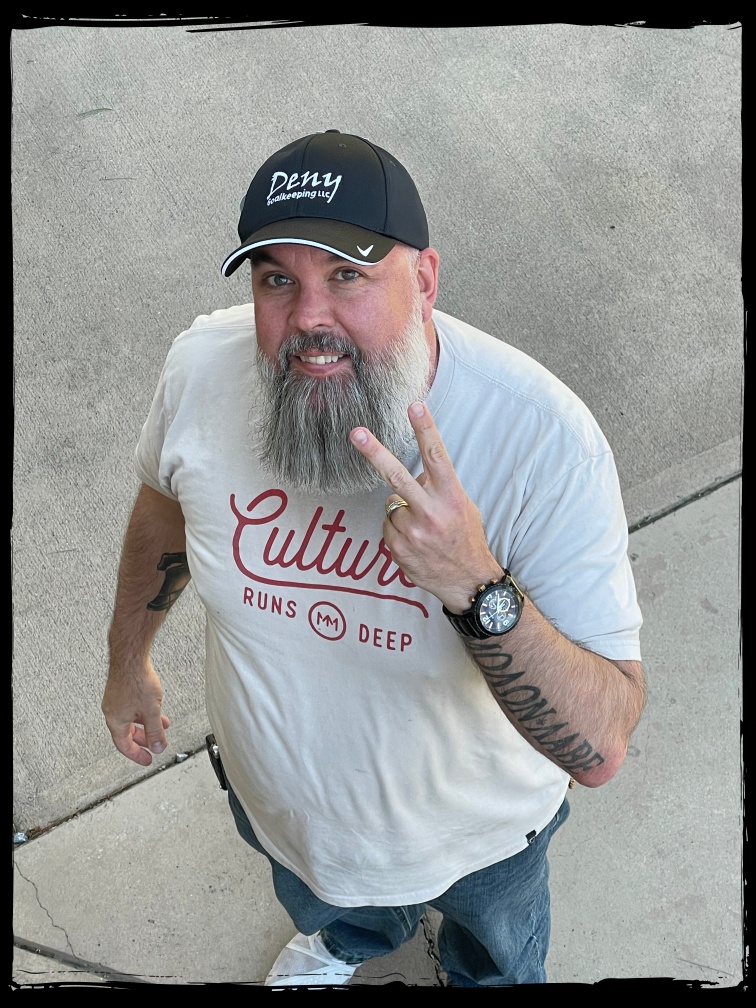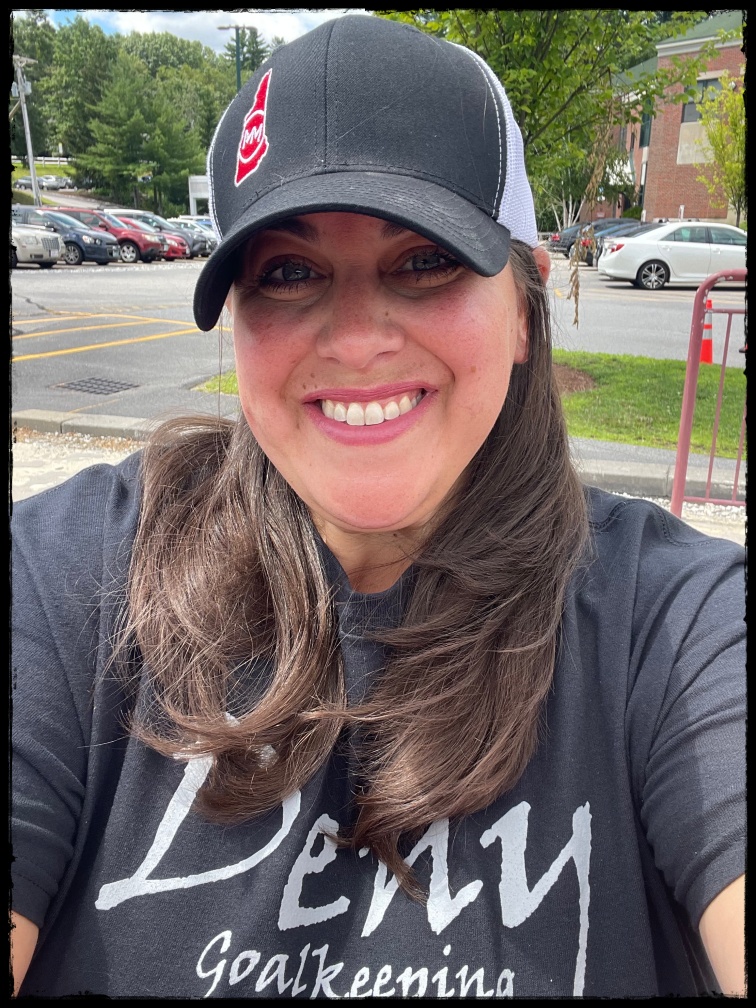 ---
Testimonials
"My daughter has learned so much in the short time she has spent with John and her confidence has skyrocketed!!!" – ToniAnn F. (Victor, NY)
"We highly recommend John and his organization Deny Goalkeeping for both physical and mindset training. John carries much wisdom and has the unique ability to make learning fun and interactive while creating an environment that welcomes questions and encourages thoughtful and resilient mindset for the game." – Wendy and Gene F. (Pittsford, NY)
"John Knowles has been a great goalie coach. He helped me develop skill and talent for the game on the field and off. He worked on mindset and taught me in a way that nobody else could do better." – Audrey F. (Pittsford, NY)
---
Get Social With Us!
---